A Bridge to promote the development of kid's education in Western China
To provide satisfactory preschool education is always our mission entrusted by the new era. With successful experience in the past ten years, the annual Kid's Expo China held in Guangzhou has become one of the most distinguished gathering in the fields of early, childcare and preschool education, targeting at the southern China market and meanwhile radiating to all over the world. As an important event playing a role of a bridge and link for the all-round communication and multilevel cooperation, Kid's Expo China seized the chance and launched the same series exhibition in western China - 2019 China Preschool Education Conference Western-Summit and the International Kid's Education Expo Chengdu (Known as Kid's Expo China-Chengdu). The first edition event achieved a huge success with more than 200 brands showing up, attracting over 100 notable educators and 8,000 representatives of educational fields to gather together and have further discussion about the high-quality preschool education. For all those industry players in early, childcare and preschool education, Kid's Expo China-Chengdu is a grand show that should not be missed.
Here we're excited to announce that the 2020 Kid's Expo China-Chengdu will be held on October 23rd - 25th in Western China International Expo City, Chengdu. Over 100 guests and speakers will be invited with more than 300 brands and 500 exhibitors attending the event, and the total exhibition area will reach up to 20,000 sqm. The second edition will continuously adopt the combined mode containing forums, exhibitions, road shows for featured courses, award ceremony and kindergarten visiting, providing a communicative platform for learning, marketing and project cooperation among the fields of early, childcare and preschool education at home and abroad.
Every kid's future is unpredictable, however we can try our best to influence those who play an influential role on kids. Currently China is pushing forward the high-quality development of early and childcare education (aiming at 0-3 years old children) and preschool education (aiming at 3-6 years old children), therefore with this far-reaching mission, Kid's Expo China-Chengdu would like to make joint efforts with all of you to create an think-tank platform for the sound development of kid's education in western China. Taking this chance to explore the infinite possibilities of preschool education, you'll surely benefit a lot from this unmissable grand event. On October 23rd - 25th, welcome to Chengdu the 'Land of Charms'!
Attention Fixed on the Kid's Expo China-Chengdu 2020
♦ 1 Thematic Conference
♦ 3 Exhibitions on Special Subject
♦ 30+ Forums & Featured Events
♦ 100+ Distinguished Guests & Experts
♦ 300+ Famous Brands
♦ 15,000+ Professional Visitors from government, associations, preschool education groups, kindergartens, training organization, curriculum designers, equipment manufacturers, etc.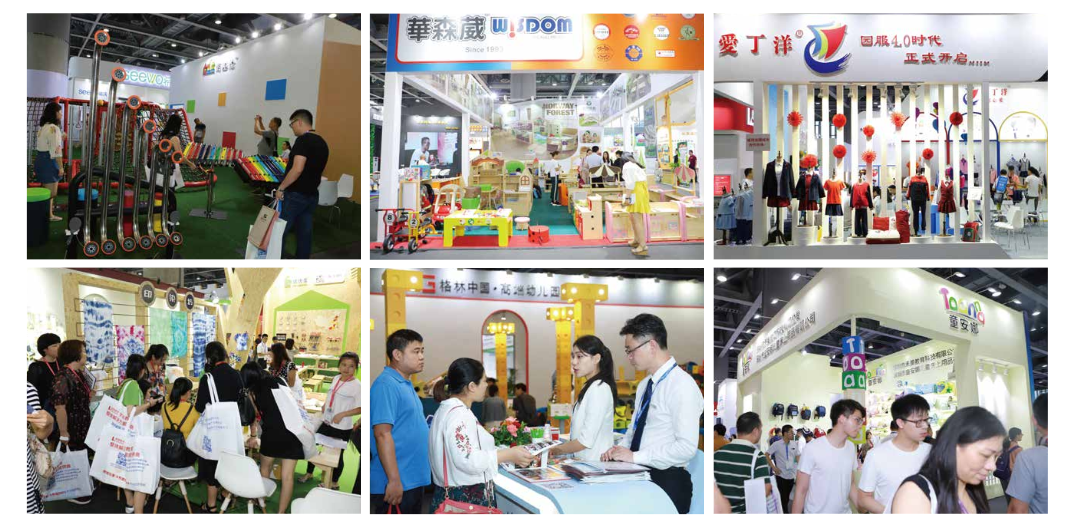 ♦ With the theme of 'New Era of Preschool Education, New Mission for Western China' and experts invited as the key speakers, 2020 China Preschool Education Conference Western-Summit provides a large-scale knowledge forum platform without charging any participation fees from the investors and principals of kindergartens.
♦ To make the on-site purchase more convenient for investors and principals of kindergartens after the successful completion of forums, the exhibition service time will be extended to 18:30p.m. on October 23rd - 24th.
♦ Visiting groups from twelve provinces and cities will be invited to this event, including Inner Mongolia, Ningxia, Shaanxi, Gansu, Qinghai, Xinjiang, Tibet, Sichuan, Chongqing, Guizhou, Yunnan, Guangxi.
♦ As October is the peak period for the upstream manufacturers to expand their agents channels, participating in the Kid's Expo China-Chengdu would be the perfect time for brand promotion and policies release. The event will mainly invite agents related to preschool education industry from western China, and will offer conference space and services like accommodation for agents, free of charge for those exhibitors holding agent meetings.
♦ In order to adapt to the development of the kid educational market, and to meet the exhibitors' need of cooperation and purchase, more than 500 domestic and international brands will show up in the event, containing the whole industrial chain, like the innovative projects cooperation of early & preschool education (0-6 years old children), kindergarten environment design, courses in five major fields, teaching aids & equipment, etc. Besides, a large number of innovative projects are well prepared for investors, including the STEAM Education, child drama, basketball & football, nature education, etiquette & language arts, child medical care, etc, presenting the road of innovation and development under the new era for all the industry insiders.